Cheramie Marine, LLC is a full service offshore support vessel company which prides itself on supplying high quality, well-maintained equipment with dedicated and qualified personnel to each and every job. We provide our clients with the assurance of knowing the job will be done in a safe and timely manner and according to their specifications. Our company operates a diverse fleet including supply, mini-supply, and utility vessels and maintains an active inventory of supplemental vessels available for charter. For more information, please call 985-798-8800.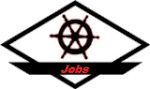 Click Here for Employment Opportunities
Click Here for Contact Information.